Some of the services I offer to make your wedding the best ever!
Some of the services I offer to make your wedding the best ever!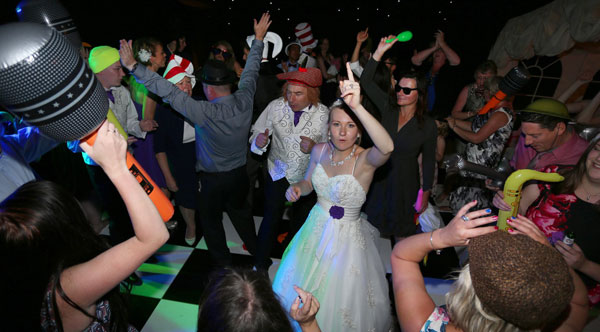 A Wedding DJ or something more…
Most couples have no idea of the level of service that I can provide for the whole of their wedding day. I've spent many years researching, training and perfecting the services I offer for weddings. 
In this video, Andy and Jenny Lee Notley talk about a service they knew nothing about and how different it made their day.
All Day Wedding DJ Service
Looking for the ultimate in personalisation, professionalism and fun, guaranteed to transform your lovely day into one you never even dreamed possible. The All Day Wedding DJ Service is the perfect choice for you: You come to me because I am an expert in my trade, and my all-day service will ensure you get just that.
Bespoke entertainment
Pre-wedding day consultations
Unlimited help with planning
Love Story
Hosting and day management
Evening DJ
Access to my online music library for song selection
Prior consultation and music guidance
Control over what not to play
Full equipment setup
My Money Back Guarantee
My Finishing touches service
My Wedding Guarantee
Also includes if required:
Ceremony Sound Production
Customised Wedding Breakfast Entrances
Custom Music Edits as required
Music for the drinks reception
Wedding Breakfast Background music
Radio microphone for speeches
It is about giving your special day the WOW factor. It's about putting smiles on faces, bringing people together, and giving you and your guests a day they will never forget.
This service creation has been extensive including travelling the world many times to work with the very best DJs in the world, bringing that knowledge back to UK shores to create the entertainment experience that's perfect for you.
Evening Wedding DJ Service
With 30 plus years of experience specialising in weddings, having trained with some of the best wedding DJs in the world, you can rest assured that the dance floor will be full throughout the evening, that all the music you love will be played, and your guests will leave with some incredible memories of a fantastic night.
Access to my online music library for song selection
Prior consultation and music guidance
Control over what not to play
Full equipment setup
My Money Back Guarantee
When you book my evening wedding DJ service, you and your family and friends can choose all of your favourite must-play songs. As well as highlighting the ones you love, you can also tell us the ones you hate, and I promise not to play them even if your best friend's auntie gets on her knees and begs!
What is a Love Story?
Your love story put simply, is how you met, fell in love and came to be getting married. It's a chance to "connect" with the guests at your wedding and explain your story in a romantic, fun and entertaining way.
Let me set the scene for you… it's just before your first dance together, all of your friends and family are gathered around waiting in anticipation… You and your partner take a seat at the front of the room and I, as one of only a handful of DJs in the UK who has had the necessary training to skilfully present your Love Story, begin…
This can be one of the highlights of your wedding day. Your guests will cheer, ooh and ahh, laugh and even shed an emotional tear or two as they hear about how you met, fell in love and realised that you were destined to spend the rest of your lives together.
This is perfect for setting the scene for that all-important first dance together.
Our love story was funny, unique and sentimental. The absolute highlight of all the wonderful things he has to offer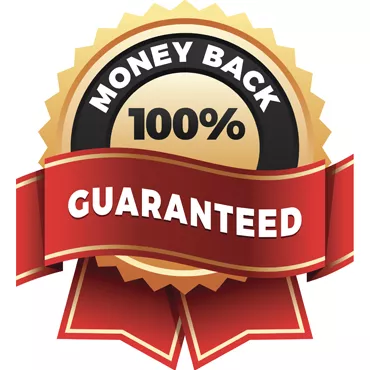 I care about your wedding day as much as you do and I am committed to its success.
I am not happy with just a shake of the hand and thank you from my couples at the end of the night, for me, it's more personal.
If you're not completely happy with the service I provide, you have my personal money-back guarantee.
You simply tell me, I'll then refund whatever percentage you feel is appropriate, whether that be 10% or 100%.
My satisfaction record and reputation is very important to me.
I have had 100% satisfaction to date and have never had to repay a penny.
Trading Standards Approved
I am proud to announce that we have recently completed the process and become a member of the Trading Standards Buy With Confidence Scheme. I underwent a series of detailed checks including on our contracts and procedures and have agreed to apply the scheme's code of conduct. Just one more reason to choose me for your wedding.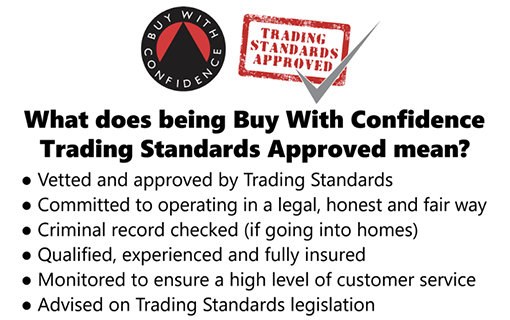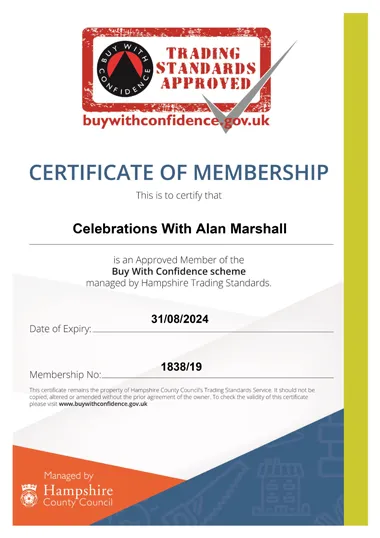 Want To Know What I Can Do For You?
Let's discuss your wedding with a cup of coffee
Some of my amazing reviews...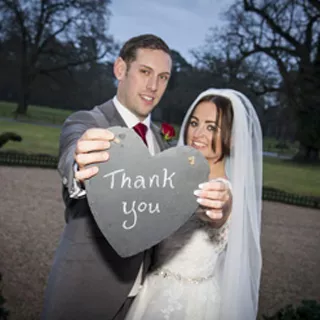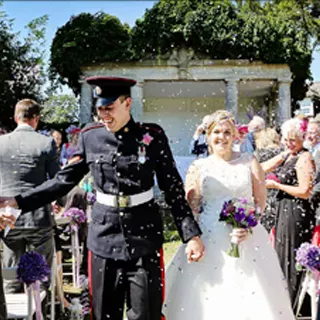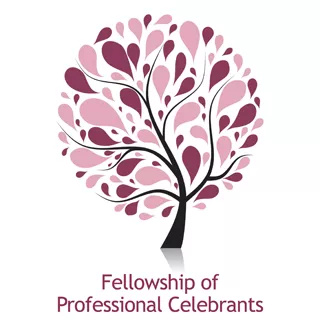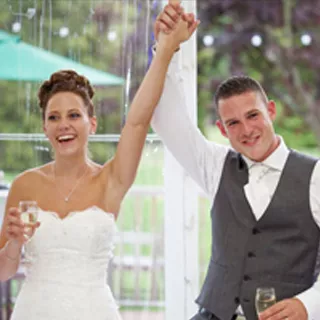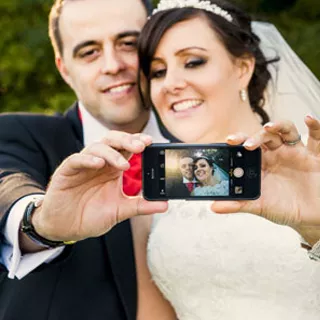 Let's start by finding out if I'm currently available for your wedding.
If you have already booked me for your wedding, you can log in here to use the online planner to plan your perfect wedding day.
Address
4 Hanson Road
Andover
Hampshire, SP10 3HL
Email
alan@amcelebrations.co.uk